Bernie's Guide to the Cerebral Palsy Conference & Exhibition - Exhibitors
Who is volunteer Bernie lookng forward to seeing at next month's event?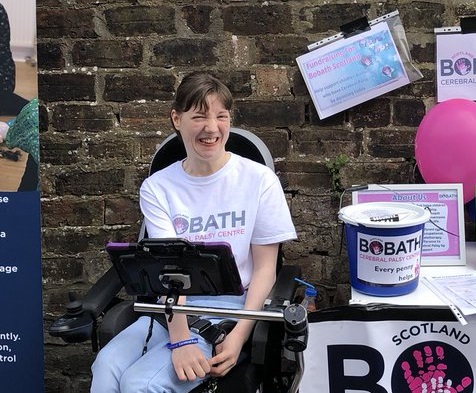 The Cerebral Palsy Scotland conference and exhibition is back for 2018! This is always a great day that creates an opportunity for people to get together and focus on Cerebral Palsy. The conference is aimed at people who have experience of Cerebral Palsy, this could be directly or through someone that they know and professional people also come along too. There is a wide range of activities to get involved in, throughout the day including discussions and different types of sessions. The conference is filled with very useful information and there is an exhibition that is available to visit. This includes different stalls of charities and organisations, that can support people who have Cerebral Palsy. The exhibitors provide information and advice to people, depending on the type of charity or organisation that it is, there may be a chance for them to support people further so the exhibition is a big part of the day.

I am really looking forward to coming along to the conference as I have been volunteering for Bobath Scotland for a year now so I know how much work and preparation goes into the day. I am interested to visit the exhibitor's stalls especially the organisations that I have been involved with and who have supported me, in the past. Some of my favourite exhibitors are Calvert Kielder Trust, Free Wheel North and Bobath Scotland who have all made a difference to me, in different ways. As I have said before, the exhibitors are an important part of this event and even if you visit the stalls to gather information about what support is available but don't want to sign up to an organisation then that's okay, it's your choice.
Come along to the Cerebral Palsy Scotland conference on Thursday, October 4th and enjoy finding out new information while visiting the exhibitors!
Find out more about all the different stands HERE