We are delighted to announce that Cerebral Palsy Scotland has received a National Lottery award from The National Lottery Community Fund over three years to launch the Better Start programme.
Chief Executive of Cerebral Palsy Scotland, Stephanie Fraser, said:
In Cerebral Palsy Awareness Month, it is wonderful to be able to share this good news for children with CP and their families. Better Start  will walk beside families who have a child with CP to help them  know how best to help their child and enable children to take part, contribute and achieve what they want to achieve. Life with CP isn't straightforward and we are grateful to be able to provide expert help to families which is made possible thanks to National Lottery players.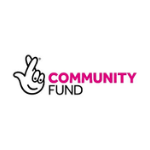 The new programme will launch in April, and if you have a child or support a child with CP aged 2 – 14 years in the Greater Glasgow and Clyde health board area, please get in touch to find out how you can get involved.
Better Start will support you and your family to solve everyday problems to ensure children with CP are better connected and confident within their own family and school community, and are better able to take control over their lives.
The National Lottery Community Fund, Scotland Chair, Kate Still, said:
In these uncertain times our priority is to ensure that National Lottery money continues to flow to charities, voluntary sector organisations and grassroots groups.  I would like to congratulate Cerebral Palsy Scotland on their award, theirs is an important project and will support people now and in the future when they can physically come back together to make great things happen in their community.
If you would like to find out more about Better Start, please contact us on info@cpscot.org.uk  or call 0141 352 5000.
You find out more about the The National Lottery Community Fund awards here.