Calvert Trust Kielder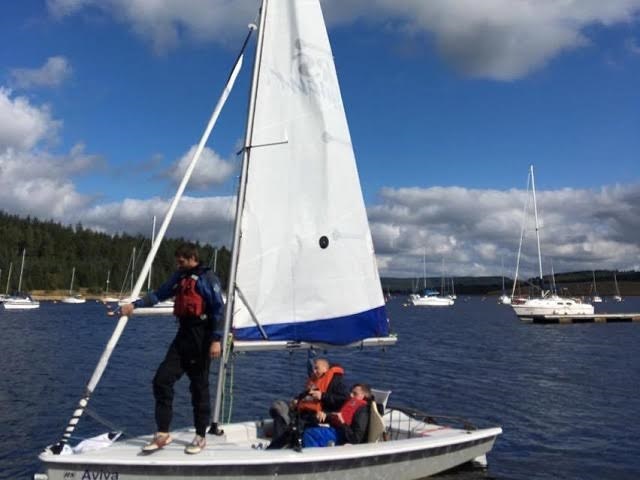 In this week's blog, Bernie finds out about adventures and accommodation at Calvert Trust Kielder
Calvert Trust Kielder is a charity that provides outdoor adventure, to people with all abilities. There are accessible chalets that have suitable equipment for people who have additional needs, to ensure an enjoyable stay with friends and family. Kielder encourages young people and adults to achieve their full potential by getting involved in all outdoor adventure activities.
Their outdoor adventures include a wide range of activities including zip wire, high ropes course, climbing wall, archery, canoeing, kayaking, sailing and much more. All of the activities are accessible to people who have support needs, each of the activities is adapted with harnesses and specialised seating aids with straps, which helps people feel secure when taking part in the activity. There is something for everyone at Kielder and it is a great experience too.
There are different sizes of chalets available for people to stay in all with accessible equipment. Calvert Trust Kielder has an adult respite care service, allowing guests to go and have a break on their own. The charity has a team of carers who have over 25 years of experience and are fully trained, meaning that they can provide daily care to people who require assistance. People who are interested in using the respite service would need to discuss their personal care plan with the care team at Kielder, before their stay.
In the main building and in addition to the respite wing, there are 12 bedrooms, a dining room, bar, lounge and a range of indoor activities. Self-catering is available in the chalets or guests are welcome to have breakfast, lunch and dinner, in the dining room. The site is fully accessible with respite and chalets adapted with equipment such as hoists, ceiling hoists, electric beds and much more.
Within Kielder Water & Forest Park, there are other attractions including Kielder Castle, where you can watch live footage of the rare ospreys and the Kielder Birds of Prey Centre where you can find out about all kinds of birds. The forest is great for wildlife spotting, fishing and cycling.
Kielder is based in Northumberland, England. It is only 7 miles from the Scottish border. This is a great opportunity for people who like going on adventure holidays. For information and to book contact the sales team on 01434 250232 or e-mail enquiries@calvert-kielder.com, For further information on accessible holidays at Kielder, check out their website: http://www.calvert-trust.org.uk/kielder/kielder