Cerebral Palsy Scotland Conference biggest and best yet!
Held on 4 October at Hampden Park, the fifth annual Cerebral Palsy Scotland Conference and Exhibition was a great success, bringing together around 200 delegates and 40 exhibitors.

Organised by Bobath Scotland and supported by Digby Brown Solicitors, the conference is Scotland's only event focussing on cerebral palsy (CP) and aims to bring together all people with experience of CP – either directly, through family or professionally.
Delegates heard from a diverse range of speakers, including Richard Davenport, Chair of the National Advisory Committee for Neurological Conditions and Dr Jenny Preston MBE, Clinical Lead for Neurological Rehabilitation in NHS Ayrshire & Arran.
Workshops on the day covered topics including mental health and CP, making the transition from children's to adult services, self-directed support, postural care, Bobath therapy, Selective Dorsal Rhizotomy (SDR) and Augmentative and Alternative Communication (AAC).
The exhibition area was very popular with delegates, showcasing 40 organisations providing specialist equipment and a range of services that support people with CP.
Commenting on the conference, Stephanie Fraser, Bobath Scotland CEO said:
"Bobath Scotland is determined to make the lives of those living with cerebral palsy better. Delivering the annual Cerebral Palsy Scotland Conference is just one of the ways we do this, alongside providing a range of services including specialist therapy, running groups and events, and working for changes in policy.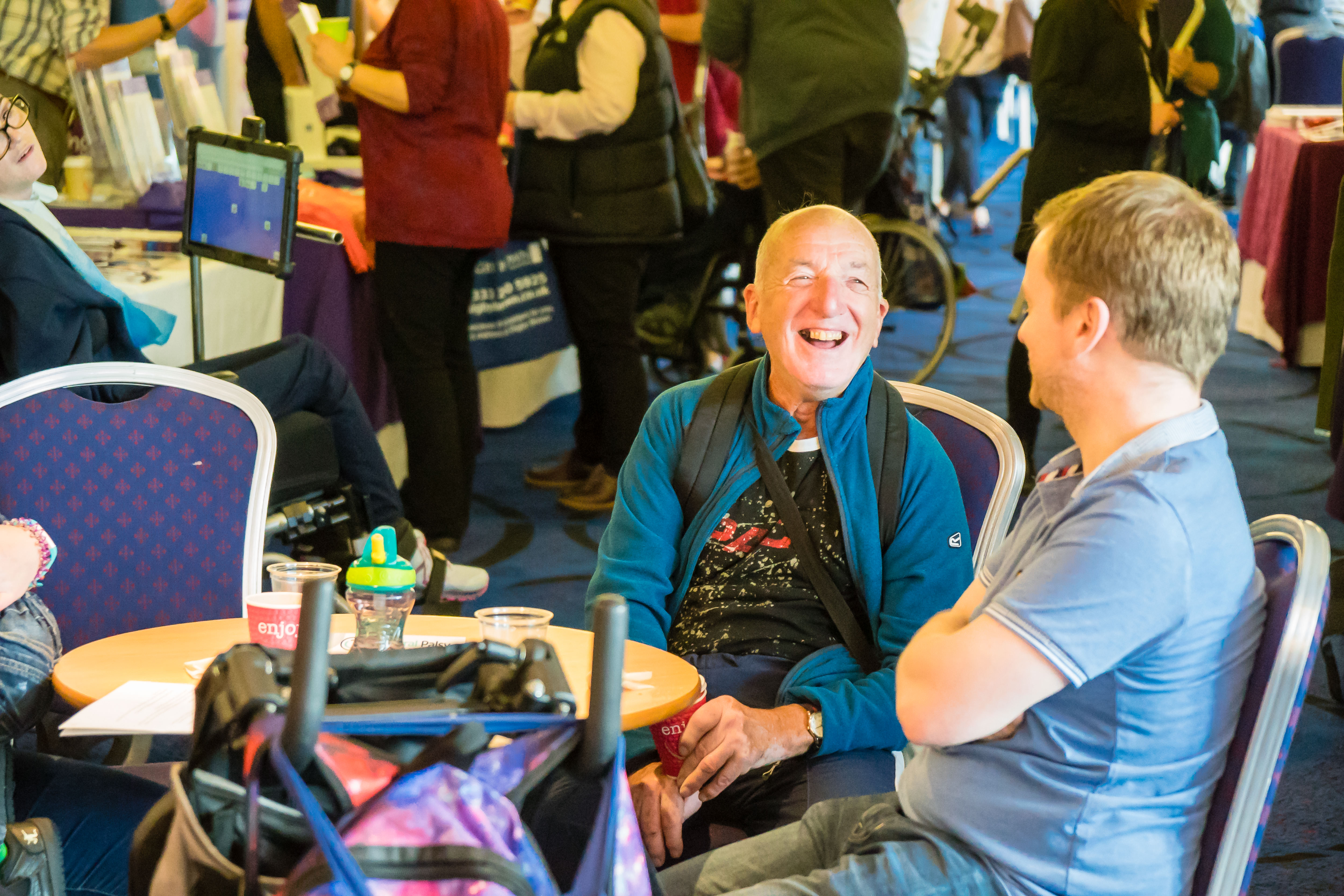 "This was the fifth Cerebral Palsy Scotland Conference that Digby Brown and Bobath Scotland have organised together and we were delighted to attract more delegates and exhibitors to the event this year than ever before. The conference is unique in Scotland in bringing together the whole CP community and it provides a valuable opportunity to network, discuss key issues and find out about relevant services and organisations.
"There was a really positive atmosphere at the event with many valuable conversations and discussions taking place throughout the day. We are very grateful to Digby Brown Solicitors for continuing to support this fantastic conference."
Highlights from the day were captured in this short film, put together by conference contributor and vlogger Jenny Trott.
To keep in touch with news of upcoming Bobath Scotland events and our other services, please sign up for email updates.