Leaving a gift in your will can have a life-changing impact for people with cerebral palsy in Scotland and their families.
We are grateful to Edward Stanton, who decided to leave a legacy to Cerebral Palsy Scotland in his will. Below, Edward's friend Peter writes about Edward and what motivated him to donate in support of people with cerebral palsy.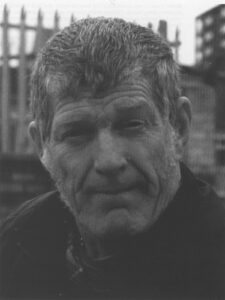 I'd like to tell you about Edward Stanton, a man I am proud to have called my friend. Born in 1939 he was diagnosed soon after with cerebral palsy. In keeping with the times he was considered uneducable so did not attend mainstream school.
Worse still, at the age of seven he was removed from his family in Glasgow to Caldwell House near Lugton in Renfrewshire and later to Lennox Castle Hospital, Lennoxtown. Deliberately placed out of sight it took a lot of effort using public transport for his family to visit. That determination was shared by Edward and reflected in his irrepressible spirit and the opportunities that he took to enhance his prospects and those of others.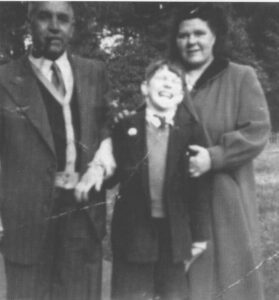 Edward stayed in Lennox Castle until he moved back to live with his family in 1967. A life-long Celtic fan, let's just say that was a very good year. Gradually he built up his own way of living and took on the family tenancy.
To say Edward embraced life with both hands would be an understatement. His sense of fun meant he was always up for an escapade, the hairier the better. At the same time he was a powerful advocate for others and as opportunities arose for him to access support to live in the way he wanted so he encouraged and educated others on how do so too. Through rights based campaign work, direct action and group advocacy he enthused and emboldened others. He took part in training events with nursing and social work staff and students not to mention regular letters to Scottish Ministers and local councillors. His persistence and determination to find a way was clear.
Edward used his story to encourage others. He had several versions of his biography and he didn't let his lack of formal education get in the way. He typed out a version of his story on computer using one finger, words, dictated to him letter by letter by letter. During a difficult time at work I asked him how he managed to get through all those years in institutional care. His reply "I just had to believe that one day it would
be better" embodies all those qualities.
Edward died in July 2021 having taken ill when watching his beloved Celtic. He asked in his will that a donation be made to Cerebral Palsy Scotland. I am pleased to be able to carry out his wishes in a tribute to his sense of generosity and justice.
Find out more about leaving a gift in your Will to Cerebral Palsy Scotland or making a donation in memory of a loved one.