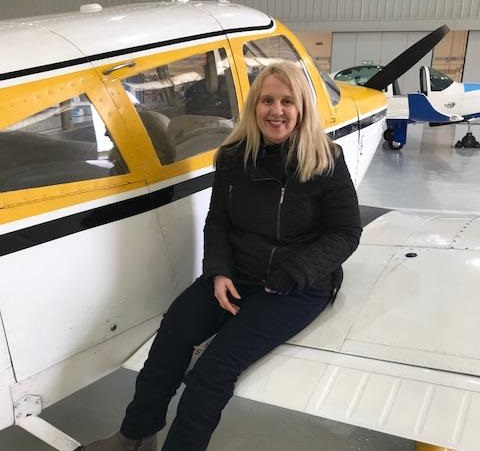 Back in September, I saw a post on a cerebral palsy FaceBook page about a young lady, Bethany Cockburn, who had become a pilot following completion of a Flying Scholarship. I was amazed and pleased that someone with CP had achieved this. I started to research the charity who had awarded the scholarship, Flying Scholarships for Disabled People, and looked at the entry criteria. To be eligible you must have a UK driving licence and it is fine for the licence to be restricted to automatic.
I then shared the idea with friends and family and they thought it was a brilliant idea and encouraged me to apply. The scholarships aim to build confidence and since losing my mum in the previous year and having a number of falls my confidence had taken a dip. It looked like this could be a way to get back on the right road.
I completed my application in November 2017 and was advised that we would be notified by the end of February if we were successful in moving to the next stage. On 1 March I got the email I was waiting on with an invite to the three-day selection process at the end of March at RAF Cranwell in Lincolnshire. We were advised that 18 candidates were being invited to Cranwell with 12 places being offered.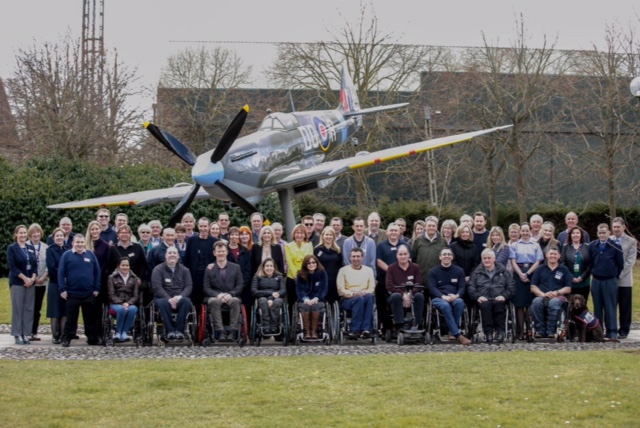 The experience at Cranwell was amazing. Staying at an RAF base was exciting. I met lots of fantastic people including fellow candidates, flying instructors, doctors, physios, mentors, air cadets and trustees. It was a busy few days that involved interviews, medicals, accessing the plane and written tests. There was also lots of social activities which were really enjoyable. I was concerned about being able to operate the controls on the plane but it turned out that they were easier to operate than a car!
Two days after returning home I got the news that I was being awarded a scholarship and it was being funded by the Worldwings Trust. I couldn't believe it, it is so exciting.
I am heading to RAF Fairford at the end of April to meet other scholars, flying instructors and Trustees. We will be given our flight kit then too. I will be flying for 21 hours during June and July. I will also have ground school during this time and will be sitting a number of exams. I will be training at Shadow Flight Centre in Salisbury.
In July I will also be heading to the Royal International Air Tattoo and will be formally presented with my scholarship by Prince Faisal of Jordan. If I pass I go back to the Tattoo next year to get my wings.
I am very excited about reaching for the sky with cerebral palsy and will keep you posted on my journey.
Chocks away!