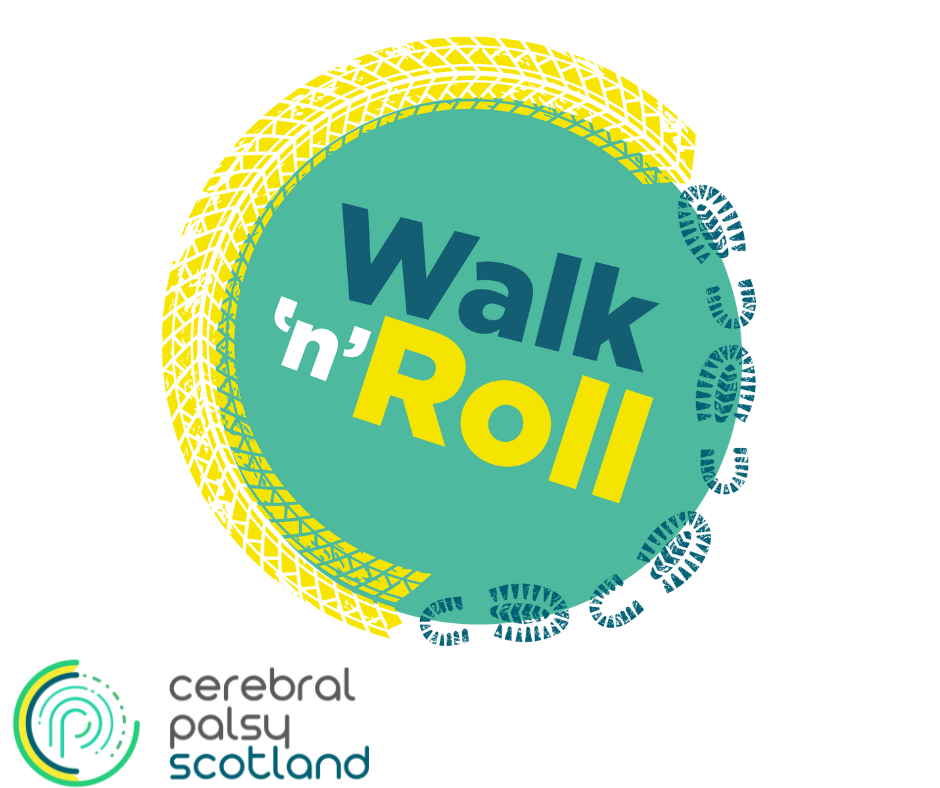 Walk 'n' Roll challenge March 2024
2040
2040 people viewed this event.
* Due to popular demand, Walk 'n' Roll will be back in March 2024 – sign ups will open in the new year. *
Join our Walk 'n' Roll virtual challenge and get moving next March in a way that works for you – using your wheelchair or powerchair, walking frame, frame running bike, trike, feet, or body!
During cerebral palsy awareness month, we are inviting you to set yourself a challenge and raise vital funds to power our work so that every person with cerebral palsy in Scotland can reach their full potential.
All you need to do is:
Sign up!
Set your goal:

This is the distance or steps you want to reach in March. It could be getting out for a set distance each day, or trying to reach a bigger target throughout the month. Remember – the distance or goal you set is totally up to you. For example, your goal could be completing five metres every day in your walking frame or frame running bike, or it could be walking or running a total of 30 kilometres by the end of March.
Choose a goal that works best for you and have fun!

Set a target:

How much do you want to raise? A target encourages supporters to help you reach your goal. We recommend £100.

Join our Walk 'n' Roll Facebook group

Join the #TeamCPScot Walk 'n' Roll community and meet people from all over Scotland taking part in the March challenge for Cerebral Palsy Scotland.
Share pictures, stories, tips and encouragement!

Get your free t-shirt
Share and shout about it!

Share your activities on social media.
Encourage friends and family to join you in your challenge.