We all know how important it is to raise awareness, whether it is a cause or a disability and there are many ways to make your voice heard.
Let's turn to cerebral palsy – there are still a lot of people who don't know what the disability is or how it affects individuals who live with it. Society is getting better at understanding disability but there is more to be done and throughout this blog – I will be talking about how a school marked cerebral palsy awareness day and about how raising awareness in education settings can make a difference.
Earlier this year, Debbie got in touch with us at Cerebral Palsy Scotland to let us know what she had done to mark national cerebral palsy awareness day on 25 March 2022. Debbie lives with cerebral palsy and attends Millburn Academy in Inverness – Debbie was keen on getting her school on board to help raise awareness about her disability – setting out ideas and plans herself for the day.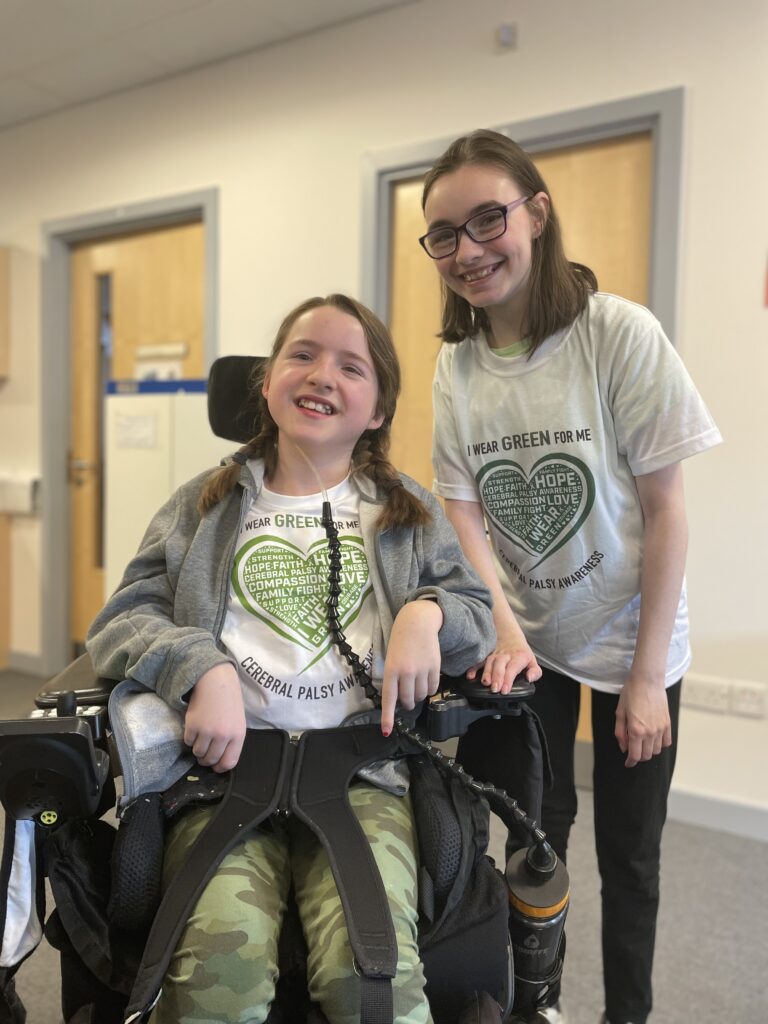 Debbie, along with the support of her school, put so much work and thought into the project by making posters with information about the disability and how it affects people including sharing facts. They created a presentation about what cerebral palsy is with a brief explanation using bright colours and images. On the information sheet, there were different links to websites relating to cerebral palsy teenagers including a YouTube clip which fully explains the different aspects of the disability.
All these creations made a difference for the school pupils, helping them to understand what CP is and everyone came together to support the awareness day. The pupils were asked to come into school in non-uniform and to wear green on the day – the colour of cerebral palsy awareness. The presentation was sent out to all the classes and a message went out over the schools tannoy.
We were delighted to hear about this awareness day which was organised by Debbie and as a cerebral palsy charity, a big well done to everyone who put the effort into marking the day – a heartfelt thank you to Debbie and everyone at Millburn Academy.
Cerebral Palsy Scotland welcomes anyone to raise awareness of cerebral palsy. The more people who know of it, the better. We would encourage education settings especially primary and secondary schools to get in touch to find out what they can do like Millburn Academy to raise awareness and educate young people about CP and disability in general. It is very important that pupils understand different things relating to the subject around disability and we can support you to use the right resources.
Get in touch here: getinvolved@cpscot.org.uk
Blog written by Bernie Hunter, Cerebral Palsy Scotland volunteer