Read our Autumn newsletter and catch up on our latest stories and news.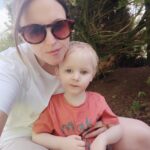 In this edition, Karen talks about how Cerebral Palsy Scotland has supported her young son Jack to make the most of his abilities, and how we've helped to give the whole family some much-needed breathing space.
"I would advise anyone with cerebral palsy to get in touch with Cerebral Palsy Scotland because you understand it to a level that I don't think you can find elsewhere."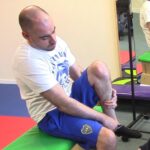 We also hear from Alan, who recently came back to Cerebral Palsy Scotland as an adult, having come for therapy many years ago as a young child. He explains how the therapists have really helped reduce pain he was experiencing, and also to complete day-to-day tasks much quicker and easier.
As well, the newsletter lets you know about upcoming events that you can get involved in, including our Annual conference and exhibition taking place on 3 October in Glasgow. There's also a policy update on what we've been doing to advocate for people with cerebral palsy and their families.