As part of Cerebral Palsy Awareness Month, Katherine Toomey shares her experiences of accessible camping at Badaguish Outdoor Centre.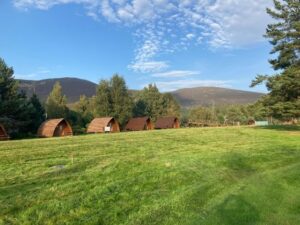 In September last year a friend and I went camping in the Cairngorms near Aviemore. Aside from being abandoned when trying to return on the train on the Sunday because Scotrail hadn't told us about planned strikes it was really quite good.
The campsite we stayed at was great and has a mixture of camping spots, wigwam pods and forest lodges which would also work with a disability. They are also investing in some pods that are wheelchair accessible for future. There are disabled loos and showers on site and kitchen areas guests can use which are wheelchair accessible. The staff are also super helpful which is a real plus. Check them out at https://badaguishoutdoorcentre.org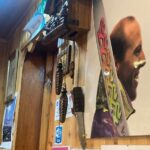 Nearby there are accessible trails into the woods which can also leave you back lead you back to Aviemore and other interesting places such as a little cafe we found near Glenmore. The Pine Martin Bar and Scran did decent food and camping supplies as well as having a disabled toilet and fairly interesting decor.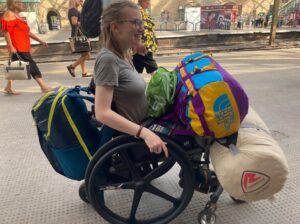 For those of you wondering how I managed paths in a manual wheelchair, I was lucky enough to be borrowing a power pack at the time and I took the detachable handle of my wheelchair which meant my friend could push me when the terrain was too steep or gritty underfoot to work with the power. Another question I get a lot when camping, especially as I don't have a car, is how on earth I carry enough stuff to do a trip like that. Safe to say my wheelchair is pretty used to being deployed as a pack horse!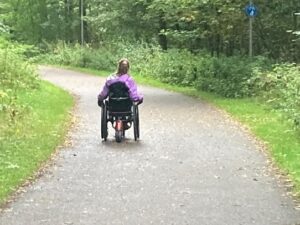 Having lived all my life as a wheelchair user, I am very aware that even in Britain it is hard to find a good, affordable and accessible holiday accommodation so I hope this blog gives you some food for thought.