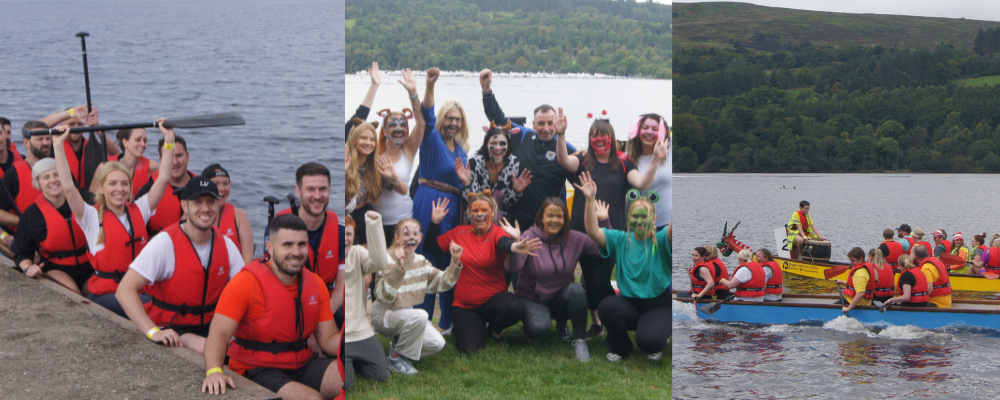 Cerebral Palsy Scotland's Dragon Boat race day
4188
4188 people viewed this event.
*Dragon Boat race day will return in 2024 with a provisional date of 2nd June.*
Email our fundraising team at getinvolved@cpscot.org.uk if you would like to get involved in June 2024.
Dragon Boat racing is a competition with loads of fun – no experience is needed to take part. The event is an ideal day out for companies or a groups of friends at beautiful Loch Lomond. Friends and family of crew members are welcome to come along to support their teams.
Teams of up to 17 people race in Dragon Boats on a 250m stretch of open water. Each team will have a drummer to keep the paddlers in time and a qualified helmsman to guide the boat.
One Dragon Boat can take up to 16 paddlers plus a drummer with a minimum of 12 paddlers plus a drummer per boat. If you don't have 12 willing pals then you can share a boat with another team and take our half boat option for 6-8 people plus one drummer.
Each crew will have at least three races.