Guest Blog: Meet Michael, from ERDA
In this week's blog we meet Michael McEwan, Chair of East Renewfewshire Disability Action and find out what motivates him.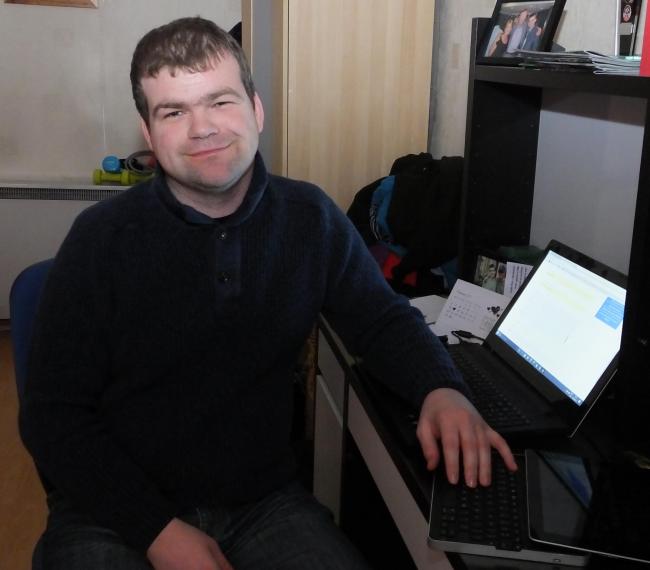 Hi, my name is Michael McEwan from Barrhead. I'm 34 and have cerebral palsy which affects me on my right side.
When I was at primary school I used to walk with a walking frame, l had to learn how to walk and got physiotherapy. I went to two disability schools in Glasgow called Richmond Park and then on to Ashcraig Secondary.
Fast forward to today , I advocate for people with a disability and also raise awareness of disability issues. I'm a Freelance Writer and Radio Presenter, also I am the chairman of my local disability group called East Renfrewshire Disability Action (ERDA). We meet on the last Monday of every month to talk about specific issues in our region.
I love everything that I do to raise awareness of issues, so I have a disability but that's no big issue, we are all the same at the end of the day.
I have recently started work for a organisation called Limelight Music , a Scottish equalities professional music training and production company , mainly for those over the age of 25. They are delivering high quality inclusive music projects across Scotland , and also in Europe.
As well as my media work , it is always about raising awareness so that is why I'm chairman for ERDA , we are a campaigning , inclusion , information, awareness and support group.
ERDA launched back in March 2011, it is important there is local disability organisation to raise the issues and concerns of disabled people at a local and national level.
Our members are both disabled and able bodied for more information on our work or if you like to be a member please have a look at the website at www.erda.org.uk.