Cerebral Palsy Scotland runs a range of fully-funded groups for children and young adults.
Buddies is a group for primary school children aged 5-11 years. It runs once a year over five days and takes place in the summer holidays.
About the group
Hosted by our therapists, the group aims to give children an opportunity to try new activities, make friends and have fun. Buddies take part in games, singing, and craft activities that help to develop their physical and communication skills.
Each year Buddies has a different theme that all the group activities are centred around. Over the years, our Buddies have been transformed into pirates, superheroes and woodland adventurers!
Parents can choose to take part in the group with their child, have a quiet tea or coffee upstairs with other parents, or just take time out.
Katie and Caoimhe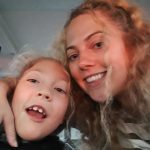 "When we came to the Buddies group, every time we were driving up the hill towards the centre Caoimhe started making excited sounds because she knew she was coming here!
"With Buddies, it's socially orientated. The kids are all working together, encouraging each other, but they are still working on their own individual skills at the same time. And having a wee club of children that are similar to them I think is just amazing. The therapists make it really sociable – they have the kids interacting really well within Buddies."
"And I feel well supported. It's good meeting other parents who are in similar situations."
How to apply
If you would like your child to be considered for future groups please fill in the application form, and we will get back to you as soon as possible.