Baby buds group
Baby buds is a fortnightly group for children aged 0-24 months and their families. We welcome any family who is concerned about their child's motor development, or who have been given a diagnosis of cerebral palsy.
About the group
Run by our team of therapists, Baby buds is a fun, relaxed group full of messy play, sensory exploration, songs and stories.
Sessions are designed to provide opportunities for you to help your child develop movement to enable play, exploration and communication. Our therapists will also give you guidance on how to help your child when you are with them every day. The group is particularly suitable for children that are not walking.
Baby buds is also a great way to meet other parents of young children with cerebral palsy, and each group finishes with a chance to have a cup of coffee or tea and a chat. The baby group runs fortnightly on a Friday. See our Events page for dates.
Watch this short video to find out more about what happens at the baby group.
Register your interest in Baby buds
There is no cost for attending the Baby buds group and you can take part at any time. Please register your interest by filling in the form below, and we will get back to you as soon as possible.
Register your interest in Baby buds
Francesca and Daniel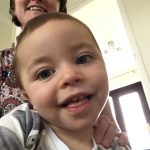 "I take Daniel to the babies group regularly. We do singing, and we do activities. And through all of this, the therapists are coming round and they're helping position your child, so that they are able to do everything as best they can. And there is always a story, which is Daniel's highlight! The therapists differentiate for each child throughout the story for what each child likes, or can or can't do, which is really good. So it's more than just a baby group and a story – everything has been thought through for each child which is fabulous. For Daniel, that's what he needs – he needs to be playing and working on skills and not being aware that he's doing it.
"So it is lovely, and I've met a few mums there. It has set up a friendship, in that you know you can talk to them and you're not going to be judged because they are in a similar position, which is really nice to have. It's kind of opened up a whole new community."
Thank you to our funders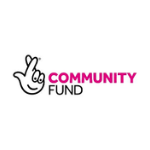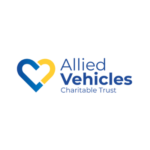 Thank you to our generous funders, the National Lottery Community Fund and Allied Vehicles, who support Baby buds.