In this blog, Jack explains how the barriers and prejudice he faced at school and college led him to get involved in the Princes Trust and pursue a career in welding and salvaged metal art. He also reflects on his personal reasons for supporting World Cerebral Palsy Day on 6 October.
I'm Jack and I'm 25 from Clydebank. I work as a metal artist/sculptor, who creates art from materials such as used car parts, horseshoes and mild steel. I am also the business owner of Salvaged Metal Art.
When I was about 8 years old I helped my uncle weld hinges onto an old gate post, not thinking this would make an impact on my future. I decided to concentrated on learning about and eventually working on cars for the next number of years as this is what I wanted to do as a career.
My experience at both primary and secondary school was not a positive experience. I was bullied throughout my time there due to my cerebral palsy. I couldn't wait to finish school and move on to college to study mechanics. I had hoped college would be a much better experience but I was wrong. I was bullied daily by fellow students. A month or so before the course was due to end two of the lectures spoke with me to tell me that I couldn't get onto the next level of the mechanics course. I expressed my interest in the welding course but this too was shot down as they felt I would find the course too difficult due to my cerebral palsy. Thankfully my uncle, who has been a welder for 40+ years, was willing to take his time to teach me no matter how long it would take.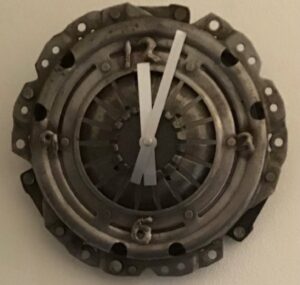 That year my mum and dad bought me a small mig welder to practice and this is where I discovered my passion for welding. My first welding project was a welding cart, which I still have to this day. Once I had got the hang of welding I started to create items from scrap metal. It was then I had the idea  of combining my love for cars and welding. After some brainstorming I decided to use used car parts to create unique pieces of art.
In 2017 I joined a community group called Street League, who's main focus was to help young people in the community find employment. It was here I was encouraged to contact Princes Trust with my idea of turning my art work into a business. I met new people and was given support every step of the way which really helped in building my confidence back up. With their support and encouragement I decided pursue my dream and this is where my journey with the Princes Trust began.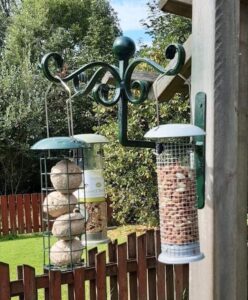 I left Street League and focused on the Princes Trust which lead me to becoming a young ambassador in 2018. In 2019 I was invited to meet my inspiration, artist/blacksmith Kev Paxton. During our meeting Kev asked me about my journey with the Princes Trust and what my goals were. I told him I would be over the moon to attain the Scotland's Young Achiever Award when he informed that I had already. I couldn't believe it and was speechless. It was the highlight of my time with The Princes Trust.
I am still involved with the Princes Trust and would not be in the position that I am in today had it not been for them.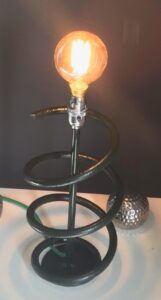 My personal reason for supporting World Cerebral Palsy Day is to make people aware that just because you have cerebral palsy this should not stand in your way of following your dreams and to never give up through tough times. I feel more needs to be done about the bullying that people suffer on a daily basis for having a disability, it affects all aspects of your life.
We need to raise more awareness around different disabilities and how they affect people differently. My cerebral palsy affects me on a daily basis as it restricts me on some things I would like to do by myself. I often suffer from back pain and stiffness due to my cerebral palsy but I always try to find a way that works for me.
This is what has led me to want to be a motivational speaker, to encourage people to follow their dreams and knock down the barriers that I have faced.