Therapy at the Centre
The centre has had a facelift and has (finally) been re-branded fully as Cerebral Palsy Scotland.
We have installed some adaptations to the centre in order to ensure staff and your safety. (You will see that Katie has been "boxed in" with Perspex in reception!)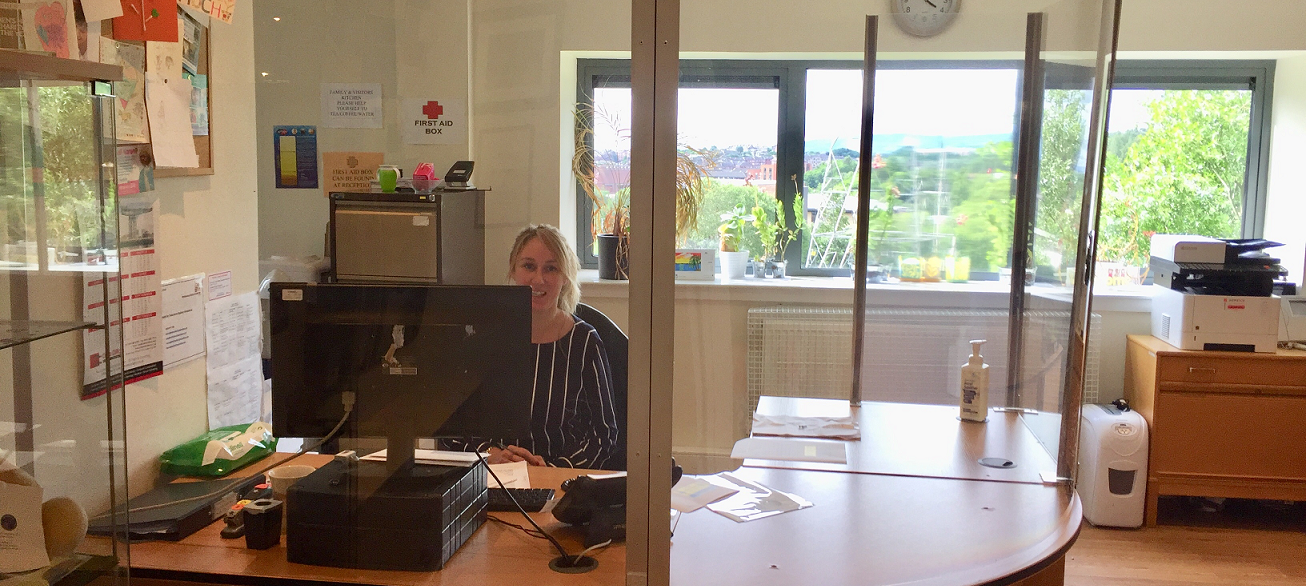 When you attend the centre there will be some new procedures to follow:
All visitor access is by prior appointment only.
We are asking everyone to arrive just before their appointment time and to call us on the telephone from the car park so that we can let you into the building without you having to touch door buttons and handles.
Unfortunately there are no waiting facilities in reception and we can't offer you our usual teas/coffees/juice to welcome you in.
We will take the temperature of everyone who enters the building with a non-contact forehead thermometer.
Everyone will be asked to sanitise their hands prior to accessing any areas within the Centre. (We have sourced some branded automatic dispensers for this).
You will be shown directly to your designated therapy room which will have been thoroughly sanitised prior to their session.
The therapists will wear appropriate PPE (including face coverings and gloves) during therapy sessions.
We're asking those that can, to wear a face covering during your time in the centre. If you don't have a mask, we have disposable ones available.
We're also asking that anyone attending for a therapy session only attends with one other parent/carer (unless otherwise agreed in advance) who should remain 2 metres apart from the therapists and staff whilst in the building wherever possible.
Appointments are having to be spread out so that we can ensure the rooms are fully cleaned between sessions. We have extra hand sanitiser, sprays, wipes and disposable paper towels available for your use during your visit and we are taking every precaution we can to enable us to resume our therapy sessions in person.
As expected, we do ask that you only attend the centre if you are well. If you or anyone in your household has coronavirus symptoms you must not attend the centre.  The most common symptoms are new:
continuous cough
fever/high temperature (37.8C or greater)
loss of, or change in, sense of smell or taste (anosmia)
A new continuous cough is where you:
have a new cough that's lasted for an hour
have had 3 or more episodes of coughing in 24 hours
are coughing more than usual
A high temperature is feeling hot to the touch on your chest or back (you don't need to measure your temperature). You may feel warm, cold or shivery.
If you've developed symptoms (however mild) in the last 7 days, you must stay at home for 7 days from the start of your symptoms and arrange to be tested. Do not go to your GP, pharmacy or hospital.
We hope that despite everything, you will still experience a very warm welcome when you come into the centre.  We are so pleased to be able to welcome people back and please do feel free to call if you have any questions about what the changes mean for you.
If you would like to enquire about appointments, please contact us HERE.